Accueil > Eléo Consulting > Our team
Our team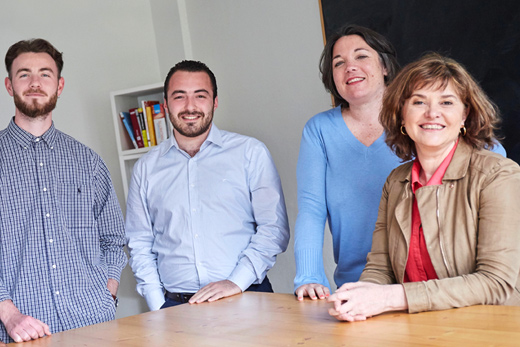 Maïté COSNARD,
founder of Eléo Consulting, is an expert in financial engineering, regional development and European project management.
With a PhD in Economics, Maïté COSNARD has supported many clients in the search for public and private funding and the development of European projects. Coordinator of several national and European networks, she has led numerous working groups at regional, interregional or European level, as well as numerous training courses.
She has developed and used many methodological tools for the development and management of projects.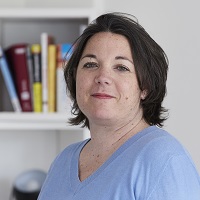 Magali GROLLIER,
runs monthly co-development sessions for female entrepreneurs as part of the European project We'Re In ! "Women Entrepreneurs in Action".
Anthony MORANDI,
is on an apprenticeship at Eléo Consulting as part of a Bachelor in "Administrative and Financial Management".
Previously an intern in the company for 6 weeks, Anthony has been in charge since August 2020 of various missions : management and administration, invoicing, financial monitoring, implementation of the Qualiopi quality label and coordination of the European project We'RE IN !
OUR INTERNS
With the aim of transferring its know-how, each year, Eléo Consulting welcomes interns from the Master of Engineering in European and International Projects (IPEI) at the University of Nantes, from the Master of Management of European Affairs from the University of Lille and from the Master in Expertise in European Projects from the University of Caen.
Partner Consultants and Companies
Médieval AFDP is a consulting agency specialised in the promotion of cultural heritage and tourism. Founded in 1993 by Guillemette Gardette, Médiéval-AFDP works in research, project management assistance and communication in these sectors. The agency has worked on more than 200 cultural and heritage projects.
LABA is a center of expertise specialised in European funding, in the field of the creative and cultural industries, tourism and sport. Based in the Nouvelle-Aquitaine region, it also has an office in the Auvergne-Rhones-Alpes region.
Specialist in various European programmes (FSE, ACP Culture, Europe Creative, FEDER, LEADER, INTERREG and ERASMUS+) in the creative and cultural sector as well as within the domain of entrepreneurship. LABA intervenes in studies and assistance in project management within the public and private sector.
The AUDITOU agency advises and supports companies in research and the development of new projects and tools, as well as applications to grant linked to their territorial, national or European development projects (innovation, R&D, tangible and intangible investments, training, recruitments, etc.).
Troosan Conseils, our partner in Brussels, intervenes in Erasmus + project support : construction of a pre-project, support for writing the application, setting up budget, finding partners, implementation…
LJ Conseil was created by Lucette Jaunet in 2003, consultant and instructor in territorial development strategies. Specialised in the development of territorial strategies, she has long advised and supported communities and associations in collaborative approaches to project development.
Her areas of intervention are advice on the development of territorial development strategies (contracting, territorial projects, LEADER strategy, etc.), the evaluation of territorial policies (LEADER evaluation, Agenda 21 evaluation, etc.) and support for new local authorities (opportunity study, governance, support for the definition of the roadmap, etc.).